Ceridwen on site accommodation.
We can accommodate over 60 on-site, including self-catering and B&B rooms as well as yurts and camping. The range of accommodation and spaces includes the facilities below. Usually the wedding couple will work out the best spaces for which members of the family and let their guests know the booking passwords so that they can book accommodation on site. If there is not enough on site accommodation we have a recommended lists of all sorts of local accommodation. Don't worry there are lots of good places to stay and local taxi companies we can recommend.
Bookings can be self-catered, part or full-board depending on your requirements. Usually we run a pizza night for when the wedding guests arrive the night before the continental breakfast available on the Saturday and then the wedding events begin. On the Sunday we usually provide a full breakfast to soak up the drink from the night before. All of this can be booked as you book your accommodation.
Leave your heels and city suits behind; bring torches; look up at the stars; start to unwind and accept our different pace of life. Click on the link name to go to our sister site ceridwencentre.co.uk to see more information and gallery photographs of each type of accommodation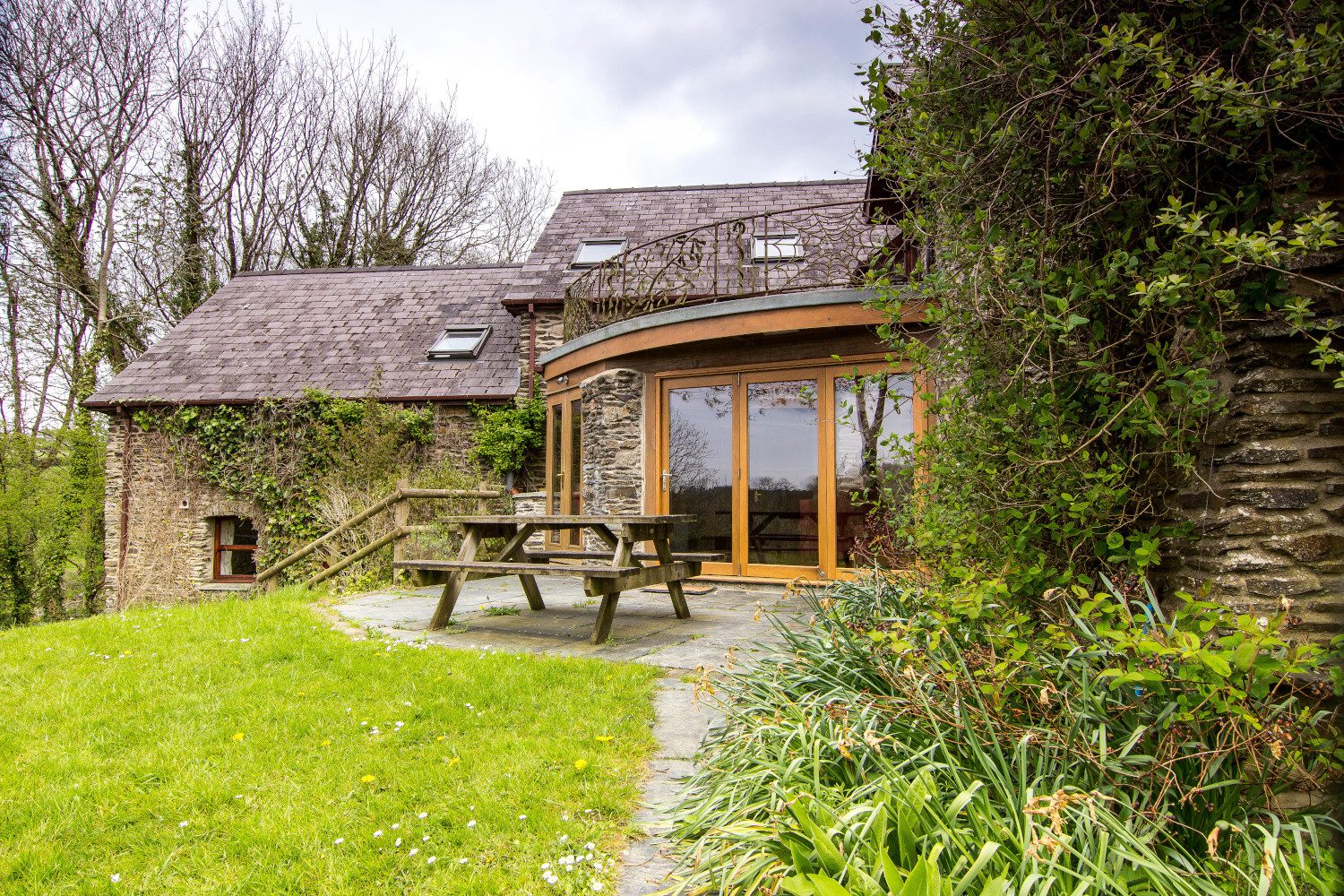 Ceridwen House
On the site of the old smithy, sleeping up to 19 with 2×4 bed rooms, 5x2bed,1x1bed with 2 lounge areas, conservatory and a  large kitchen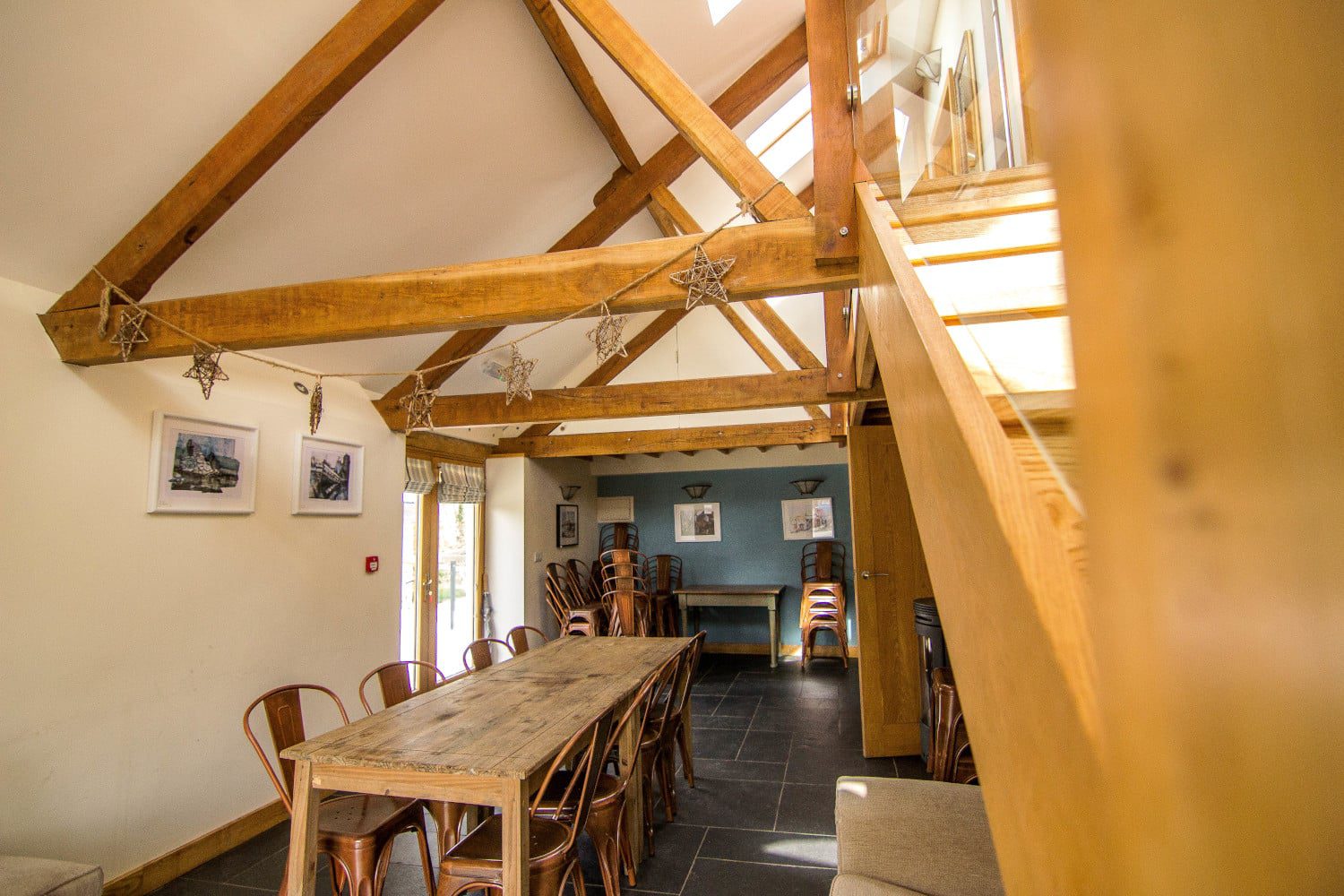 The Byre
Contemporary calving shed conversion, with 2 double bedrooms, lounge and bathrooms
sleeps up to 6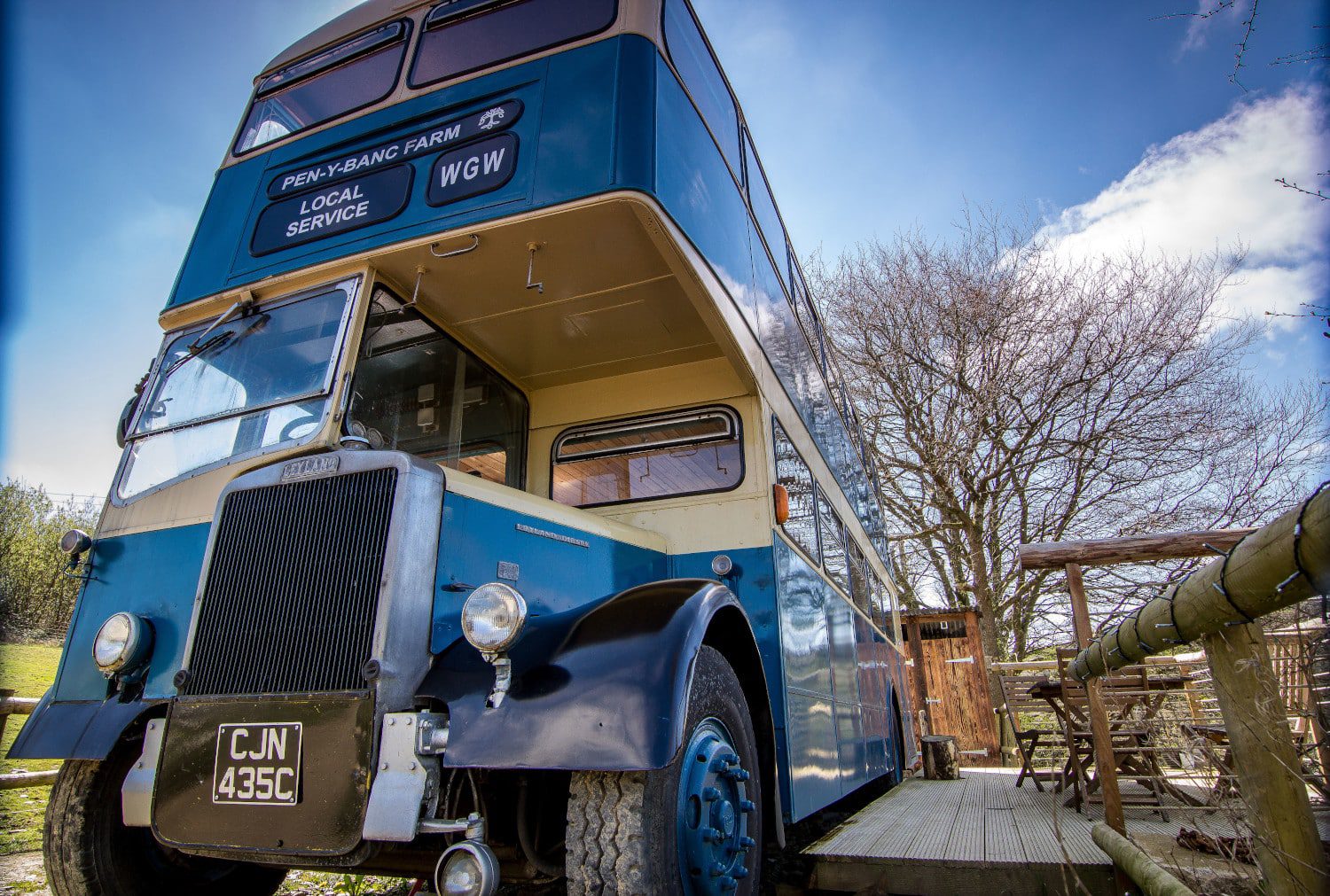 1964 Double Decker Bus
Vintage 1964 bus – 2 ensuite doubles upstairs for 4, kitchen, lounge & double couch downstairs -can sleep 6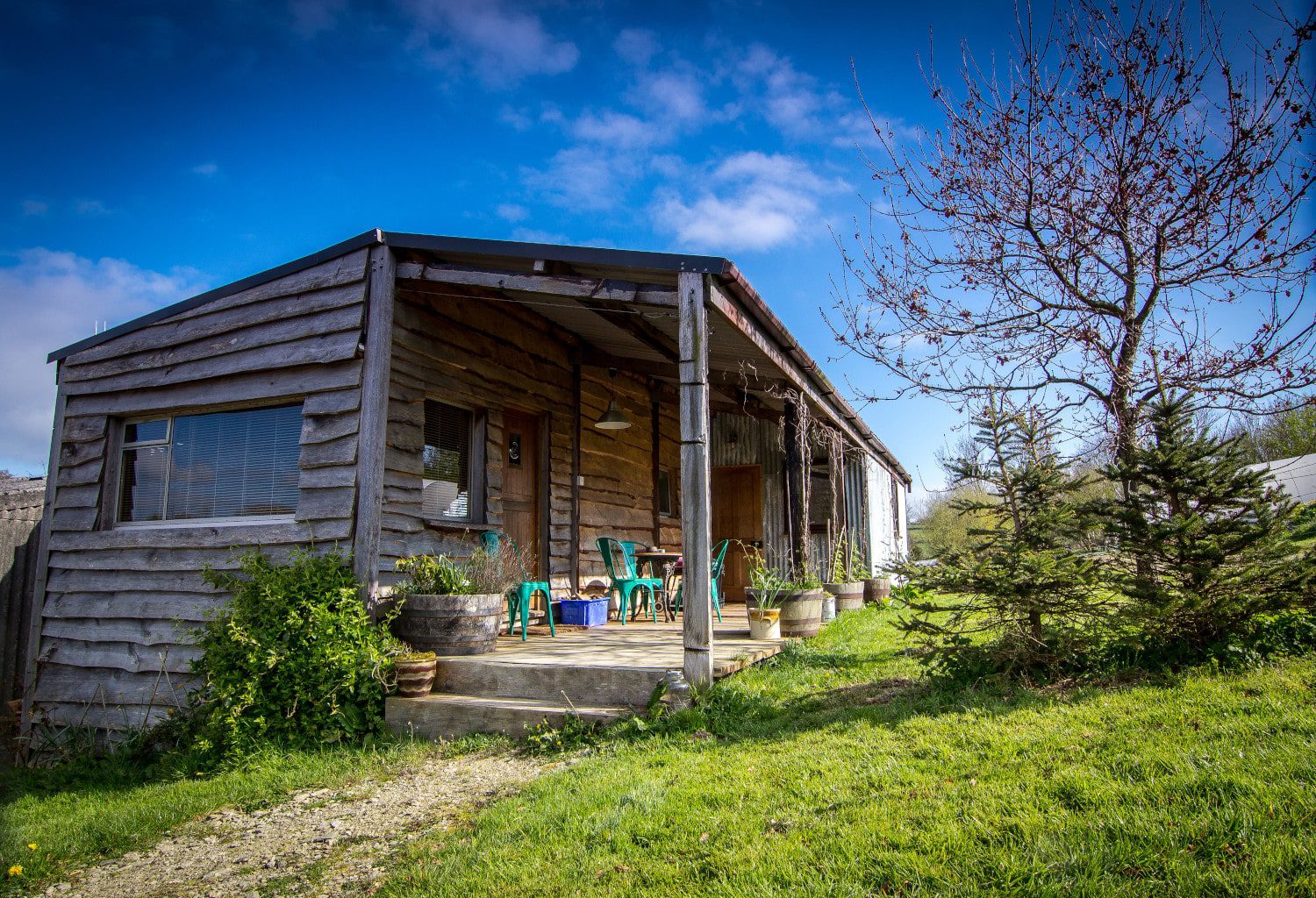 Hopshack
Upcycled static caravan made into log cabin with lounge, woodburner, 2 ensuite doubles – sleeping 4-5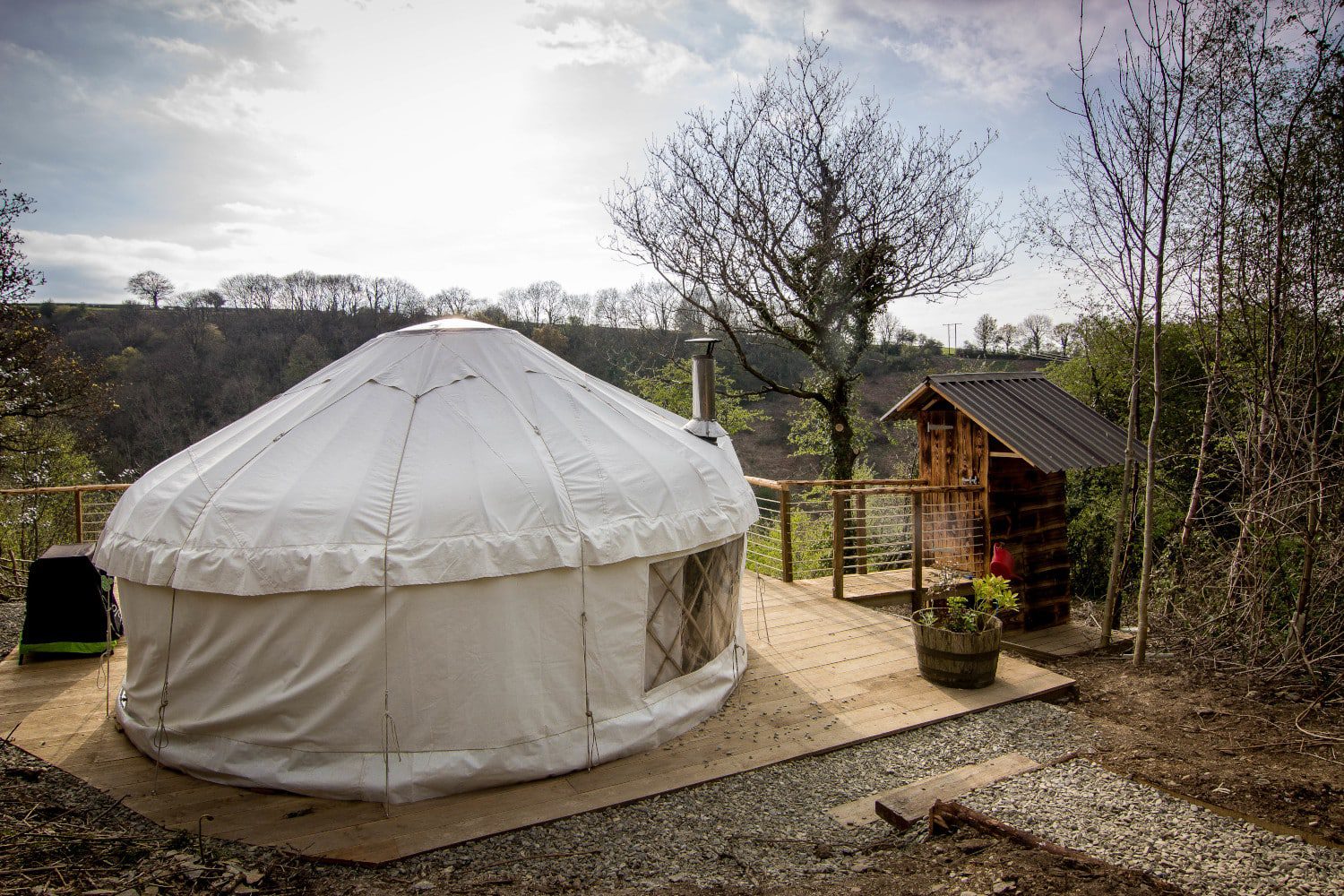 6 Yurts & 1 Geodesic dome
5 x 16ft and 1 x 18ft Yurts and 20ft Geodesic Dome.  All in their own secluded glades with double + 2 singles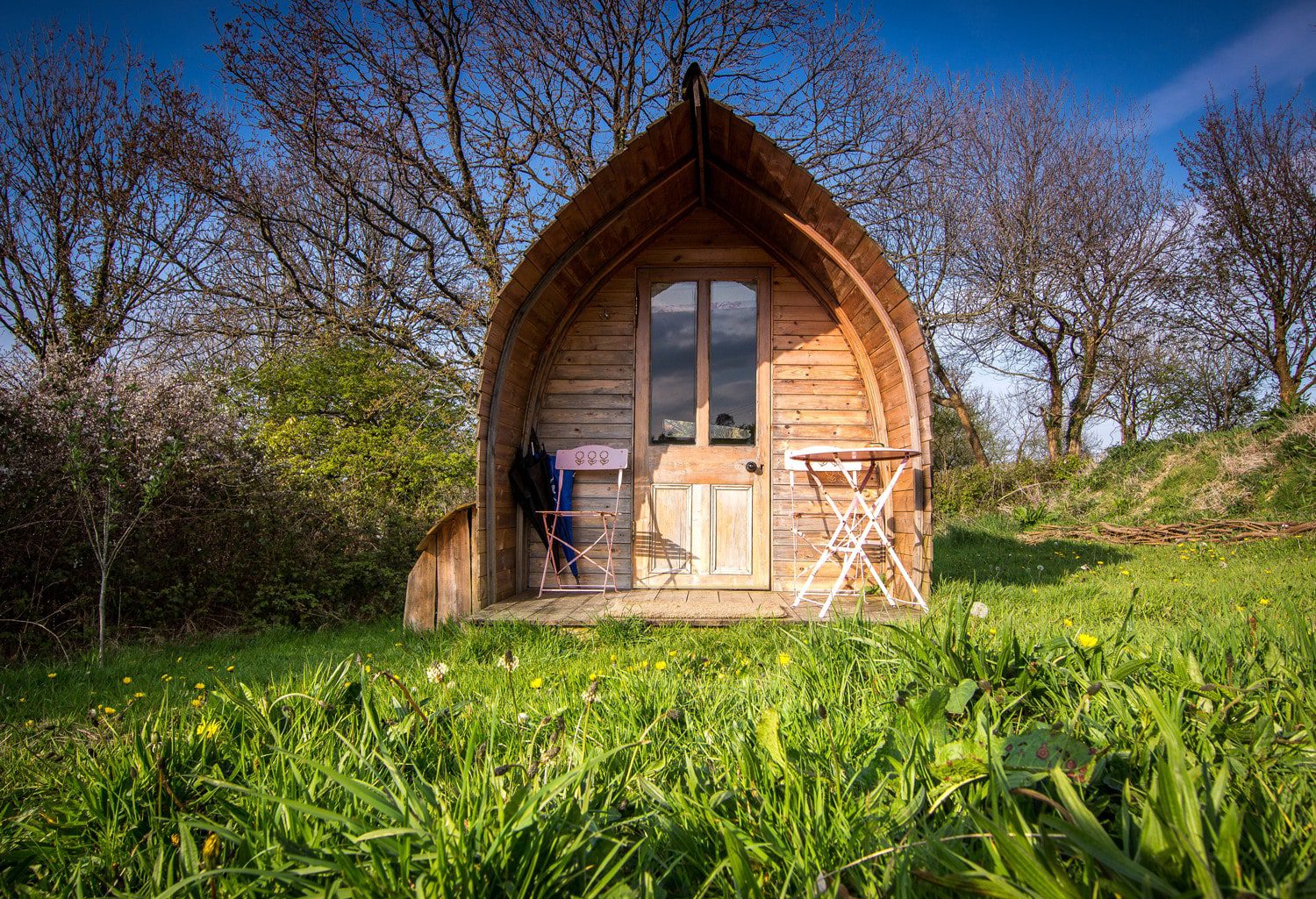 Eco Pod
Recycled boat like structure in the wildflower meadow – sleeps 2