Wedding Facilities and Extras
There are lots of extras that we provide as part of the service for your wedding and only some of them do we charge for where they cost us a lot to provide.Talk to us about the ones you would like… Or anything else you would like us to do…
Old Church benches
we have 12 x10ft long old pitch pine benches that we use in the walled garden for outdoor weddings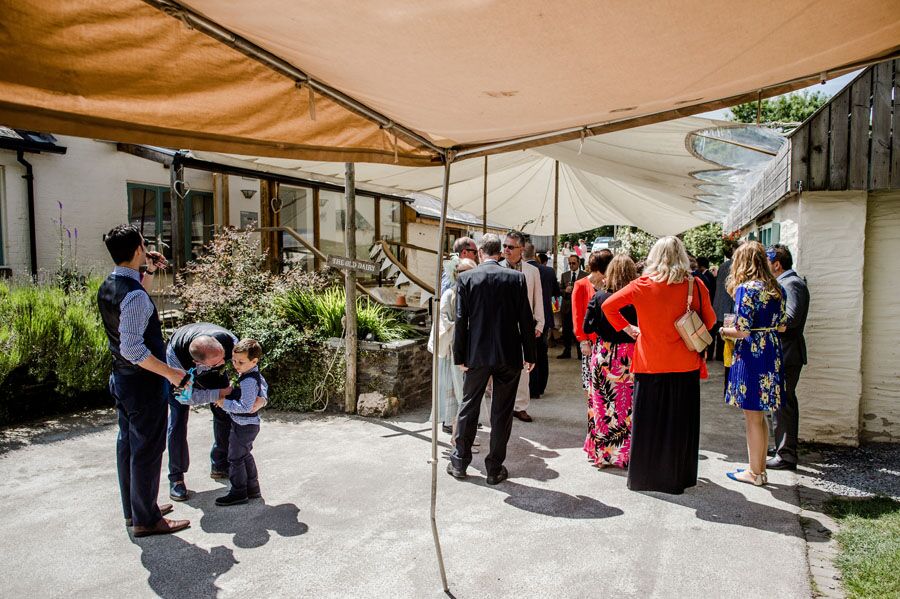 Awning
We've had made locally a wonderful sail awning, giving us lots of additional shelter, inside/outside space outside the Old Dairy
Vintage tractor
Our Vintage tractor can have a our cart attached for trips around the farm ot to the viewing terrace.i
Blendavenda
A quirky  'green' extra for weddings – a bicycle powered smoothie and cocktail maker- even the bride can have a go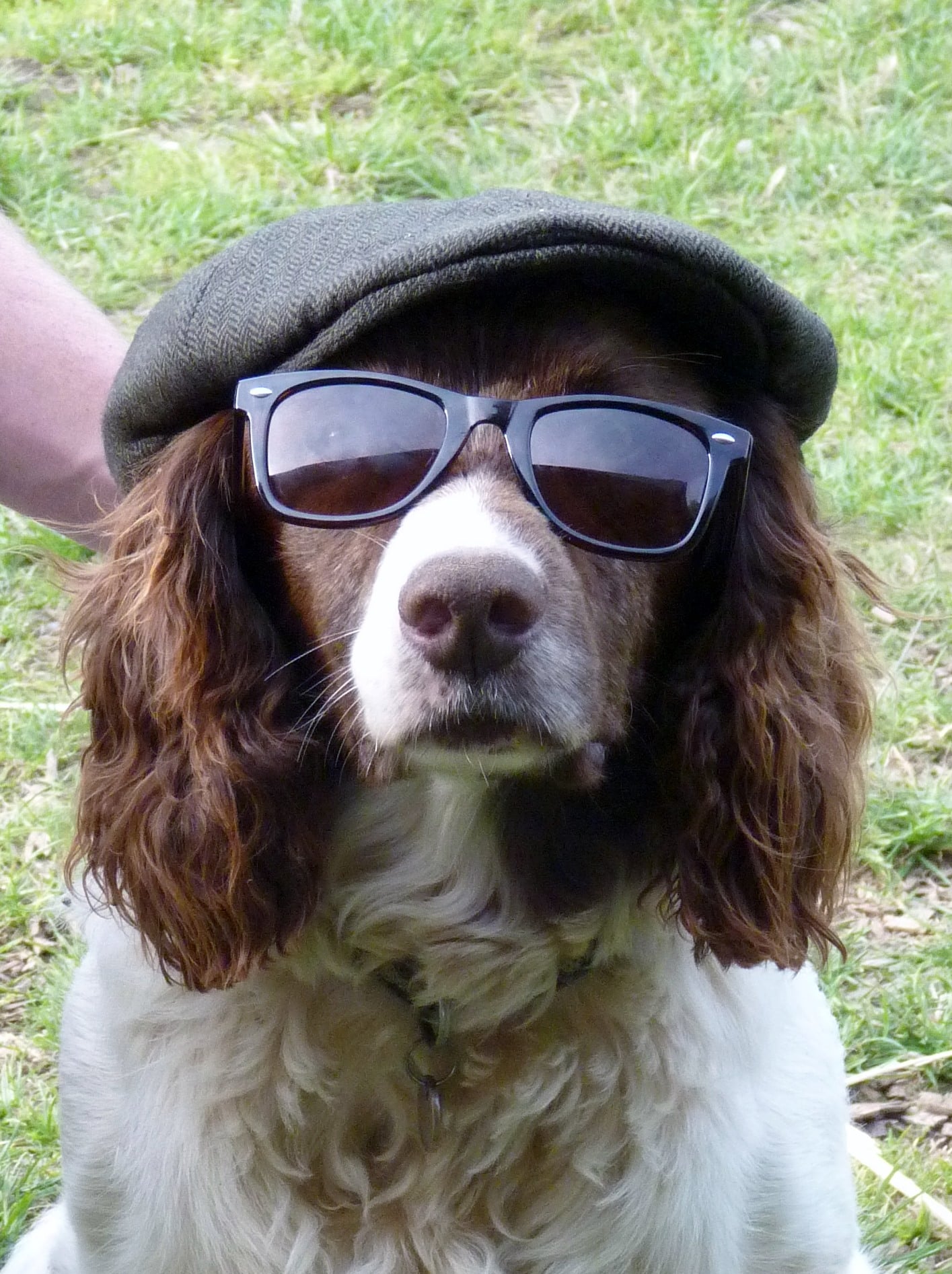 Photo Booth
We can have a photo booth in one of the spaces in the courtyard with printing facilities.
Wooden trestle tables
Rustic new trestle tables for the Tipi have been made for us in the village from local wood left over from logs that we were chipping for our biomass boiler (the trunks were too big to go in the chipper)
Local Flowers
We grow some flowers ourselves if you want to do your own arrangements or we can give you names of local growers to provide sustainable flower arrangements.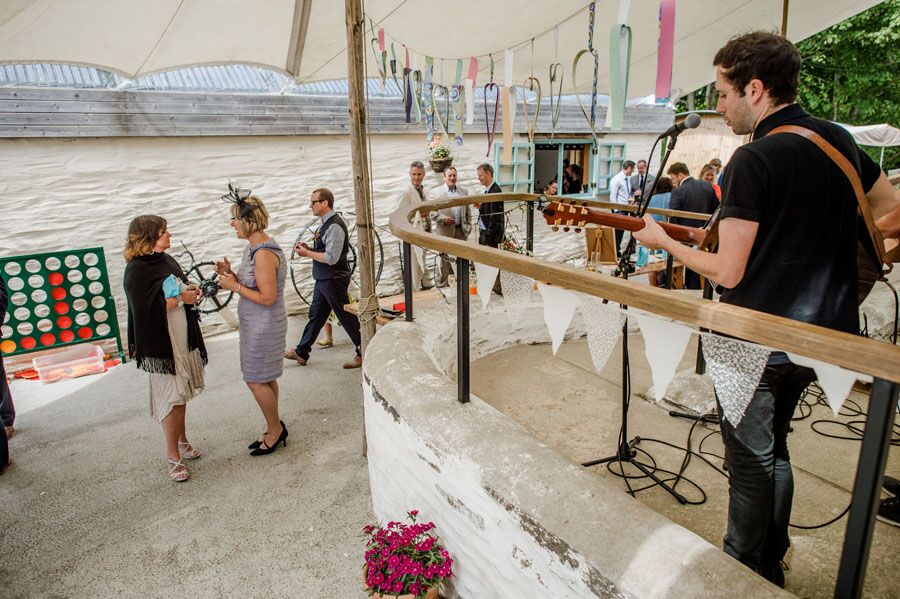 Outdoor Games
We have lots of outdoor games including, connect 4, coconut shy, draughts and giant jenga.
Flower Arch
As you walk into the tipi there is an arch that can be decorated ….
Pretty Jam-jars
For tealights or flowers or both, we have tons of them!
Bunting
We have lots of lovely handmade bunting – sari, lacy white or cherry red and lots more .
Balinese prayer flags
We have large 6 metre flags in various colours which you can hire to make your wedding a special event
Hot Tub
Our beautiful Scandinavian wood fired eco hot tub is now installed on wooden decking overlooking the valley. Heated by wood grown sustainably on site or in our neighbour's wood, heated in under 3 hours, and will take up to 6 people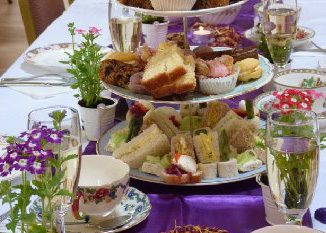 Cake-stands and vintage china
Mis-matched 3 tier cake stands available to hire for tea parties. Also loads of retro mis-matched china
Tea-lights
We've bought thousands of eco-frendly soy tealights, delicately
rose-scented. If you'd like some they do cost more than the non 'green' ones but are much better for the environment!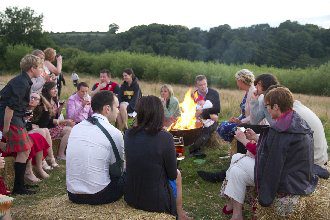 Fire Pits
Two Kadai fire pits with straw bale seating for chilling out after the evening reception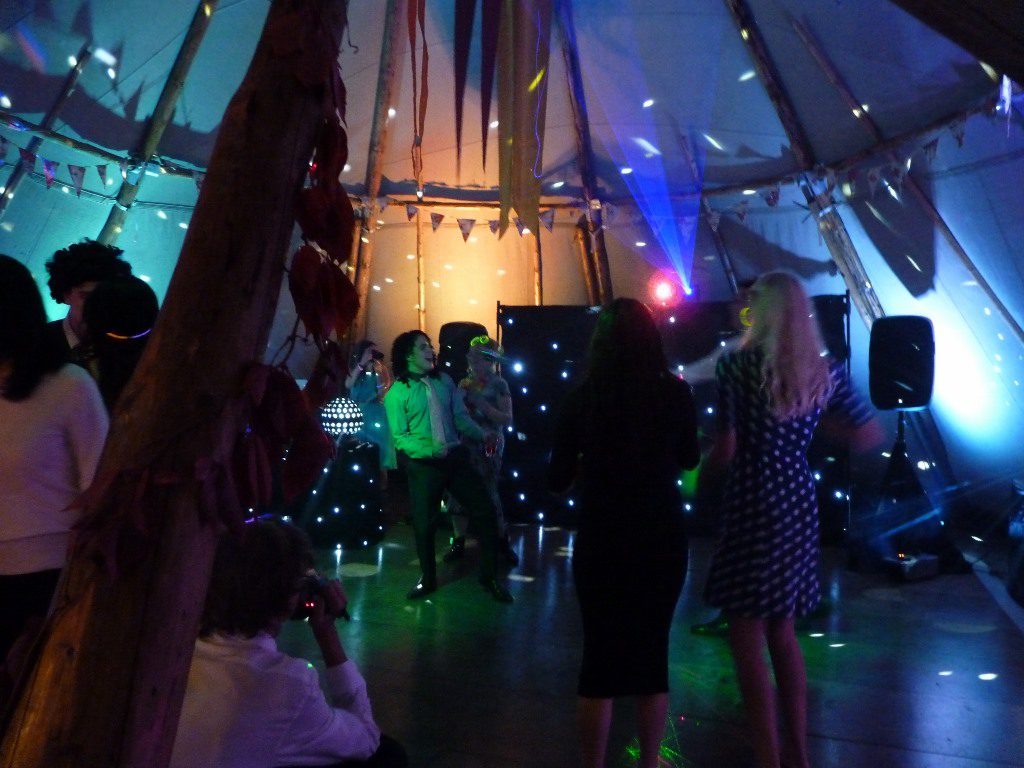 PA system
Nexo Proffessional PA system  The amps are QSC amplifiers (GX5 for tops and RMX 850 for base). We prefer bands to use the system & insist that DJs do as it reduces the gear in the barn.
Swedish fire sticks
These look fantastic at night in front of the Tipi – ask us!
Tree Planting
We offer the ability for their to be a tree planting ceremony – usually apple trees in the orchard, as wacky as you like…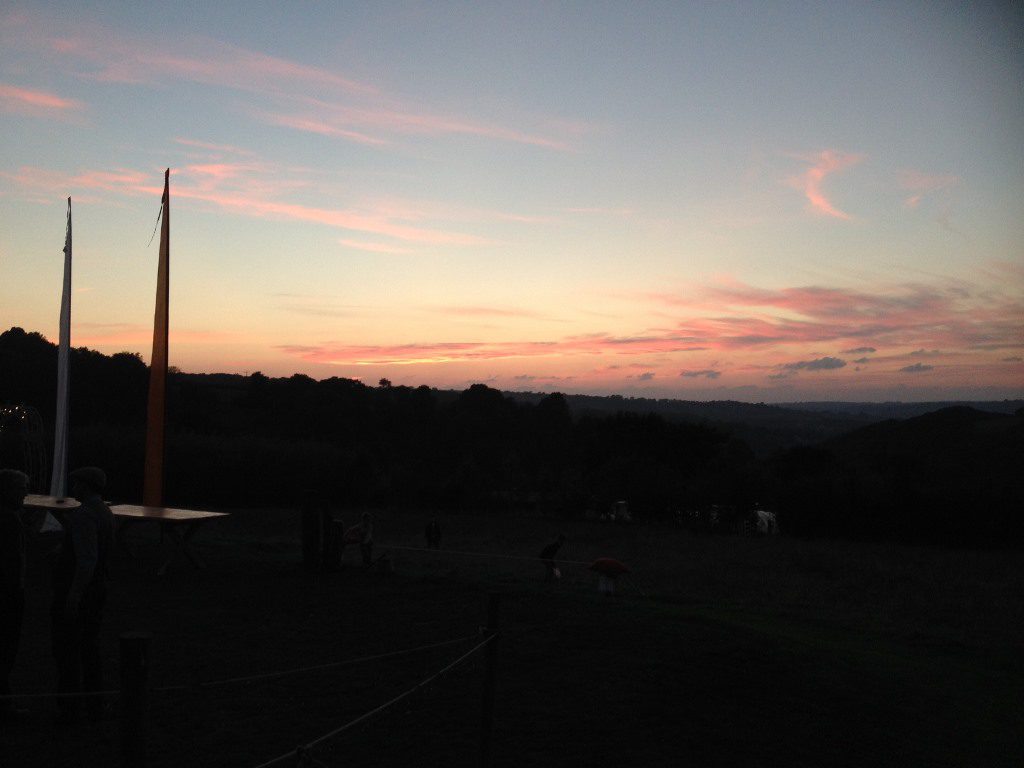 Fantastic Sunsets
The Tipi faces West – and if you are lucky you can have fantastic sunsets…